Alchemy by Ben Seidman
Posted by Jonathan Bayme on 31 December 2010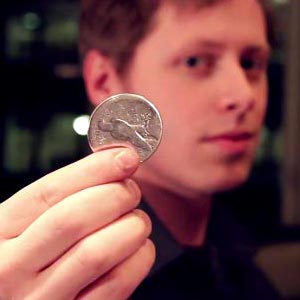 Our final release of 2010 has been posted. Alchemy is Ben Seidman's first release at theory11, and we wanted that debut to start with a bang.
With Alchemy, you visually change a coin into ANYTHING - then show your hands completely empty.
Did we mention that it's 100% impromptu, and done with your sleeves rolled up? See it to believe it.
With Alchemy, you can vanish a coin or change it into another object entirely: a strawberry, another coin, a matchbox, or whatever else your heart desires.
Watch it now and see what REAL magic looks like. Then learn it with 25 minutes of detailed instruction.