Artisans in Departures Magazine
Posted by Jonathan Bayme on 29 April 2013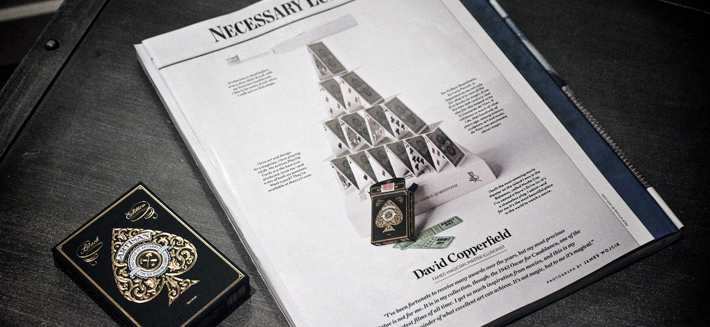 Artisan Playing Cards are featured in the latest issue of Departures Magazine!
Departures "Necessary Luxuries" section chronicles luxury items celebrities cannot live without. In this issue, they interviewed David Copperfield. One of Copperfield's "necessary luxuries" was our Artisan Playing Cards, which Copperfield tagged "the best playing cards ever produced."
The article features an awesome picture by James Wojcik of a house of cards. Artisans are back in stock and available for immediate shipping at theory11.