Black Friday at theory11
Posted by Jonathan Bayme on 26 November 2010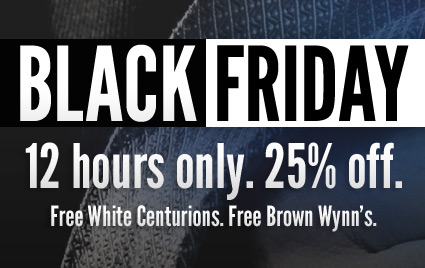 Happy Thanksgiving! For twelve hours only, starting now until 11:00pm EST tonight, we are offering an insane promotion. Act now to be a part of it.

EVERY shipped order over $25 will get an unobtainable Brown Wynn Deck.
EVERY shipped order over $50 will get one of the rarest decks ever produced - White Centurions - FREE.
And to top it all off, we're giving you an extra 25% off of your ENTIRE order. Consider it a little gift from us to you.
This offer is valid TODAY only - for the next 12 hours. Tonight at 11:00pm EST, this deal will expire! Be a part of it and act now. To get your 25% off, use the special coupon code BLACKFRIDAY when you check out at theory11.