Dan White - The Supernaturalist
Posted by Jonathan Bayme on 07 June 2011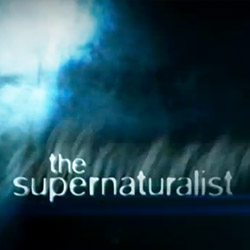 After weeks of speculation, we can now confirm that Dan White will appear this month in a feature length Discovery Channel Special. The show is entitled "The Supernaturalist," and chronicles White's journey to explore the roots of magic in cultures remote and afar.
In production of the television special this past year, Dan traveled to Nepal, the Dominican Republic, and more. In one scary turn of events, he (barely) landed on a tiny airstrip in the mountains of Nepal with consultants Michael Ammar, BJ Bueno, and Seth Rovner.
Venturing deep into tribal cultures and urban legends, Dan's goal was to find the origins of magic and to answer the simple, timeless question: Does real magic exist? Watch the Discovery Channel special on June 29th at 10pm to find out.