charity: water - First Month Results!
Posted by Jonathan Bayme on 24 February 2012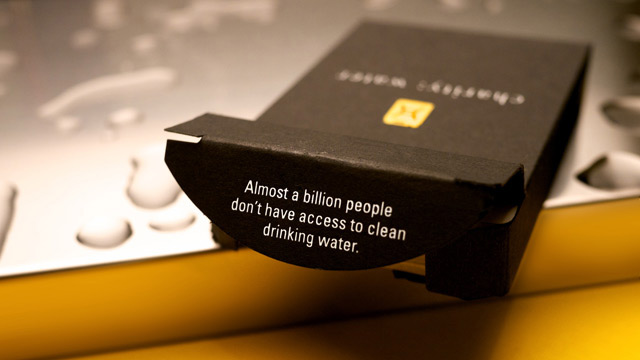 On December 24th, 2011, theory11 released a special edition deck of cards in collaboration with charity: water, a non-profit organization that brings clean, safe water to millions of people in developing nations. Almost a billion people on the planet don't have access to clean drinking water. That's 1 in 8 of us.
100% of the proceeds from sales of the deck went to support charity: water's staff and operations around the world. The decks were manufactured by The United States Playing Card Company and released to rave reviews.
Today, we are proud to announce the results.
This afternoon, made possible by support from members around the world, theory11 donated $18,833.68 to charity: water! This amount covers sales during the first 30 days only! The entire theory11 team is excited and humbled by this achievement, and this first month donation was hand delivered in person by theory11 CEO Jonathan Bayme in New York City. The team at charity: water was blown away by the response and expressed how thankful they were for the generous donation. To everyone that made this possible: thank you!
Please continue to spread the word about this project, purchase a deck if you'd like, and join us in continued support for a goal universal to all of us: solving the water crisis.