DeckONE v2 - Now Available!
Posted by Jonathan Bayme on 22 April 2011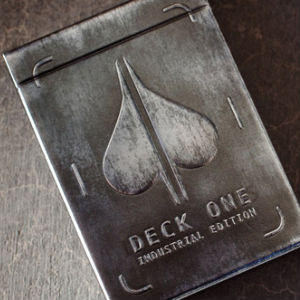 Tonight we are happy to announce the release of FIVE brand new products.  The first of these new releases is something we are very excited about - DeckONE v2.
They were called "the Porsche of playing cards." They were designed by Homer Liwag. And they sold out in record time. Tonight, they're back! The box looks like it's made of solid steel. And the cards are durable, smooth, and crisp.
We're proud to announce that DeckONE v2 is now available. The second edition printing is very similar to the first, but we made several improvements to the tuck case design to make it look even MORE like real metal.
Check out all the photos, details, and more on the official product page HERE. PS - Want an uncut sheet?