Designer Clothing for Conjurors
Posted by Jonathan Bayme on 16 September 2010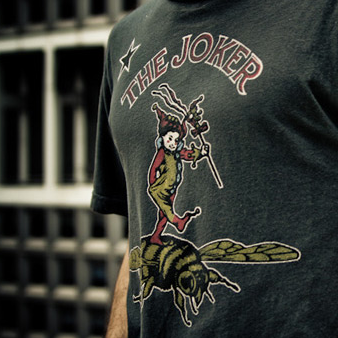 Earlier this month, theory11 released a new line of high-end, designer apparel in association with Jacks & Jokers and the United States Playing Card Company. Each design features intricate design derived from Bicycle, Tally-Ho, and Bee artwork under exclusive license from the USPCC.
The shirts are printed on designer apparel that is ultra-soft and made entirely in the USA. These are NOT your average Hanes Beefy Tee shirts - they are of premium quality and durability. The shirts are already sold in high-end clothing stores around the world, including Fred Segal of Beverly Hills.
We're offering them here now for 20% off. Check out the Bicycle King Shirt, the Bee Joker Vintage Shirt, and the new USPCC hat.