Eclipse by Eric Jones
Posted by Jonathan Bayme on 28 January 2011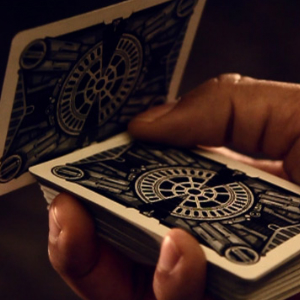 Eric Jones returns tonight with a brand new one-handed utility move titled Eclipse.
A smooth, effective color change, a seamless, undetectable switch, and a practical utility move all rolled into one. Learn all three applications. This is Eclipse.
The card is held at your fingertips, and every motion is motivated, natural, and precise.
Learn how to execute a beautiful one-handed switch, an elegantly visual color change, or a stealthy replacement - all in 25 minutes of precise instruction by one of magic's most respected artists.
For all details and more information on the effect, click HERE.