EMC 2011 Speakers Announced!
Posted by Jonathan Bayme on 08 May 2011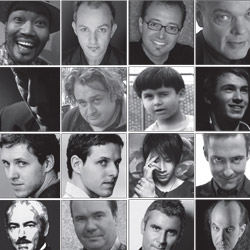 It's the world's first and only magic conference in YOUR living room. Broadcast live in high definition from Portugal, the Essential Magic Conference kicked off in 2011 with 33 of the world's best minds in the conjuring arts all gathered in one place, for one epic event.
You can watch each discussion from any computer, anywhere in the world - and you even get a DVD set of every presentation after the conference ends!
This year's conference takes everything up a notch - with 33 new speakers, including four theory11 artists. And they have a special guest that you might have heard of once or twice: David Copperfield! Register now. Don't wait. Be a part of it.