Exposé - Dressed Up + Monarchs
Posted by Jonathan Bayme on 31 October 2011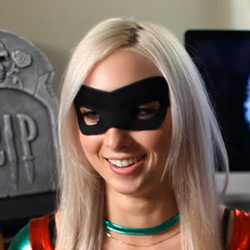 Today is Monday, October 31st - and that means TWO things! First, the prerelease event for Monarch Playing Cards occurred this morning. They sold out in 90 seconds! Don't worry, though - if you didn't pick some up, the countdown is closing in to the public release on 11/11.
Monarchs are the most high-end playing cards ever produced. 111 of you will be getting a deck in the mail this week - 11 days before the public release! They are breathtaking, and we're excited to announce their release with our holiday contest on 11/11.
Just a few moments ago, we posted the second, Halloween Edition episode of Exposé, hosted by Christen Gerhart and Zach Mueller! This week, we review TAB by Dalton Wayne on The Wire!