Exposé - Gettin' the Ladies
Posted by Jonathan Bayme on 09 November 2011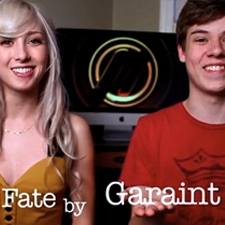 Today on Exposé, we review FATE by Geraint Clarke.
Fate is a modern mentalism effect where the performer can predict song sequences from a borrowed iPhone. Zach and Christen hit the streets to perform this effect and believe it or not, Zach gets the ladies!
Based off the street performances and the tutorial itself, FATE is reviewed and rated for its reactions, method, and usability.
Make sure to catch Exposé every Monday to find out which effects from The Wire are EPIC and which ones are not-so-epic. Check out the episode HERE.