Exposé - SpideyMan
Posted by Jonathan Bayme on 16 November 2011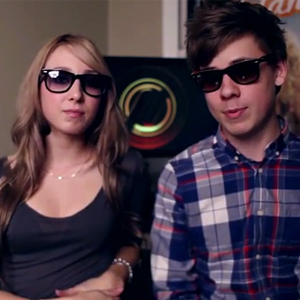 This week marks our one month anniversary of Exposé by Christen Gerhart and Zach Mueller!
Although it might seem impressive, we've only produced four episodes thus far. A landmark nevertheless!
In this episode Christen and Appleton NASDAQ review Celebrity Match by Spidey.
Celebrity Match is an incredible effect where the performer predicts a spectator's mental selection from a pool of celebrity names.
Based off the video performance and the tutorial, Celebrity Match is reviewed and rated for its reactions, method, usability, and Bedro's ability to pick a suitable super hero name.
Make sure to catch Exposé every Monday to find out which effects from The Wire are EPIC and which ones are not-so-epic. Check out the episode HERE.