Genesis v2 - Now Available!
Posted by Jonathan Bayme on 18 March 2011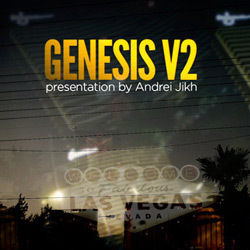 It all started in October of 2009. It was on that day - it was Halloween night - that we unveiled the debut DVD from the mind of Andrei Jikh. It was called Genesis. And it changed everything.
Everything you learned in Genesis v1 is about to be propelled to another dimension. Covering over 18 moves on an intermediate to advanced ability level, Genesis v2 takes you by the hand and doesn't let go. Are you up to that challenge?
Imagine a new world of elegant, fluid motion brought to life by Andrei Jikh. Get inside his mind, and apply these principles in creating new moves of your own imagination. With Genesis v2, Andrei Jikh solidifies his stance on the forefront of the art form, and with this video, he invites you to join him on that quest.