Genesis v2 - Stardust
Posted by Jonathan Bayme on 11 February 2011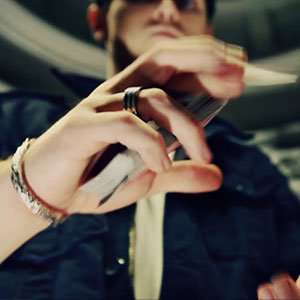 About two years ago, we set out on an adventure with Andrei Jikh with very ambitious goals. The task was to produce Andrei's premiere DVD set, his debut collection of original moves across all spectrums of cardistry.
Realizing how monumental that undertaking would be, we split the contents into three volumes. The first volume alone was 3.5 hours, encompassing 30 moves all taught in a natural, detailed, approachable manner.
We're excited now to show you a glimpse of Genesis v2 - the second volume in the series. Like the first, this was a difficult project for us to complete, requiring explanation of moves more complicated than the first. The production is nearly complete, and it's coming VERY soon!
This first clip is entitled STARDUST. Watch and enjoy!