Is the Internet Destroying Magic?
Posted by Jonathan Bayme on 08 December 2011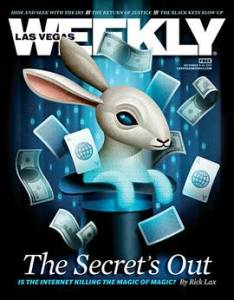 Is the internet revolutionizing magic or killing it?
Rick Lax, creator of Vertigo, discusses the evolution of magic and how what was once a closely guarded secret has became a marketable product distributed to the thousands.
In this article, Rick introduces four magicians with radically different backgrounds. From theory11 CEO Jonathan Bayme to 77 year old performer Johnny Thompson, each magician bares testimony to magic's incredible transformation.
Has magic lost the sacred nature it once had? Or do secrets matter as much as we think they do? Read the full article here.