JAQK Cellars - Red Edition
Posted by Jonathan Bayme on 20 July 2012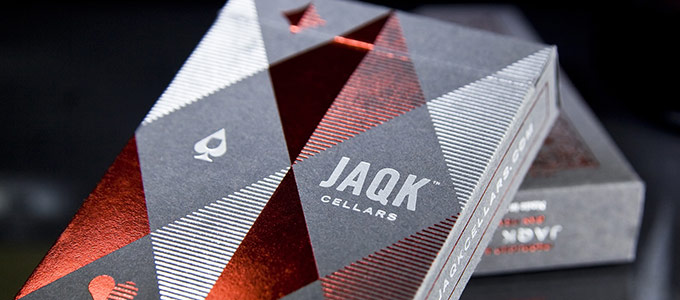 JAQK Cellars is a prestigious winery based in Napa Valley, California. Their wine bottles, themed with playing card art, are remarkably intricate in design.
In July of 2011, theory11 released a special edition set of playing cards in collaboration with the winery. Today, we announce the second edition: JAQK Cellars Playing Cards - Red Edition. These premium playing cards are wrapped in a gorgeous, foil-stamped tuck case made from FSC-Certified French Paper. The cards themselves have 52 custom faces, including 12 custom court cards designed and illustrated from scratch.
They are breathtaking. And they are limited edition. And you should check them out. Right now!