JJ Abrams - The Mystery Box
Posted by Jonathan Bayme on 03 March 2014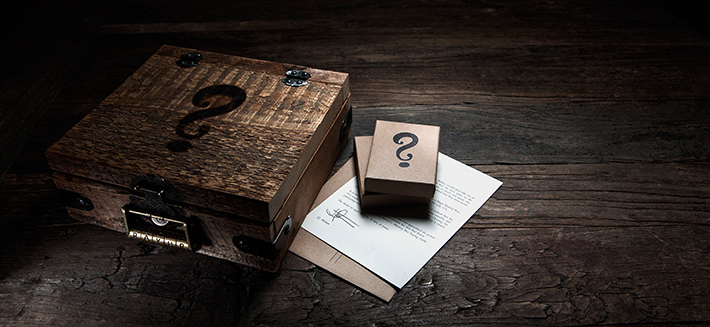 In 2007, JJ Abrams spoke at TED about a mysterious box he received as a child from his grandfather. 30 years later, Abrams never opened that box, and it's served as a persistent reminder of the power of mystery, intrigue, and wonder. Inspired by that story, and in the spirit of sharing that wonder, theory11 created a new Mystery Box in collaboration with JJ Abrams and his production company, Bad Robot.
The Mystery Box is a handcrafted lockbox made of 100-year-old reclaimed wood. Each box is locked with an alphanumeric combination, and the lid is iron-branded with the Mystery Box emblem. Each lockbox includes 12 Mystery Box Playing Cards designed by JJ Abrams, and a letterpressed note from Abrams in a kraft paper envelope stamped with a black wax seal.
The choice to open the box, or not, is yours. Proceeds benefit 826 National, a non-profit that promotes creative writing in schools and workshops around the USA.