Justin Willman Performing on Ellen!
Posted by Jonathan Bayme on 06 March 2012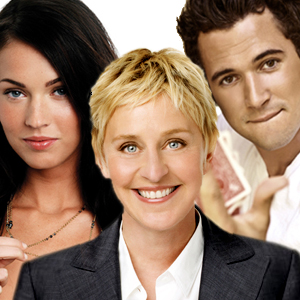 Justin Willman performing magic on Ellen!
We just received news from theory11 artist & Cupcake Wars host Justin Willman (aka Justin Kredible) that he will be performing live magic on The Ellen Degeneres Show this Thursday, March 8th! To make things even more magical, actress and supermodel Megan Fox will also join Justin on the show!
Ellen has a much professed love for magic, and over the past several months has featured many magicians on the show. None of those magicians, however, have had the privilege and pleasure of appearing on stage with Megan Fox. We are supremely jealous!
Update! Watch the video clip right now in our media section here! Justin received a standing ovation! Amazing!