Marco Tempest: A Magical Tale
Posted by Jonathan Bayme on 01 April 2012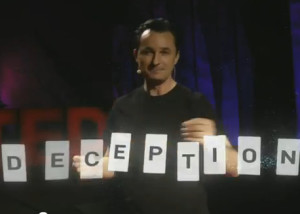 Happy April Fools' Day!
Today we'd like to share Marco Tempest's A Magical Tale, a technology-infused performance on Ted Talks.
Marco shares a beautiful story of the exploration and psychology of magic through the augmented reality of technology. His performance, ripe with visual spectacle is storytelling at it's finest.
Check it out here. For other cool videos on magic, check out the theory11 media section.