Mysterium: Georges Méliès
Posted by Jonathan Bayme on 01 May 2013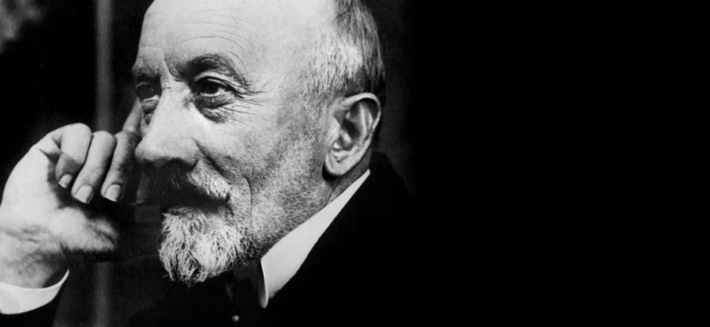 There have been a handful of movies over the past decade that feature magic in a prominent role. The Illusionist and The Prestige were released a few years ago, and this year we get The Incredible Burt Wonderstone and Now You See Me. But you may not know that virtually all movies owe a little something to the world of magic.
Marie-Georges-Jean Méliès, better known as simply Georges Méliès, was born in Paris in 1861.
As a young man he worked for his father in the shoe business. In London in 1884, the young Méliès discovered Egyptian Hall, the magic theater run by John Nevil Maskelyne and George Cooke. There, Méliès saw the most incredible illusions of the late 19th century. The effect on him was profound and he ultimately made magic his profession.
Upon his return to Paris, Méliès took over the Théâtre Robert-Houdin and began performing and creating magic full time. It's said that he designed over 25 original illusions during his time as a professional magician.
In December of 1895, Méliès witnessed a demonstration of the Lumière brothers' Cinématographe. Méliès was so impressed with what he saw that he immediately tried to buy it from the brothers with the intention of showing films at his own theater. They refused. Undaunted, Méliès traveled again to London where he managed to buy an early projector and have it converted into a camera of his own.
Less than a year later, Méliès was shooting his first film, Une Partie de Cartes (A Card Party). While it's not exactly The Godfather in terms of plot and drama, Une Partie de Cartes is an important milestone in Méliès's career, as it marked the turning point in his evolution from magician and theater manager to filmmaker. You can see the film here.
By the end of his first year Méliès had created over 80 short films.
During the filming of one scene, he discovered that a jammed camera created the illusion that a bus had transformed into a hearse. This scene was among the world's first "special effects" in film.
Over the next several years, Méliès refined his filmmaking techniques and introduced dozens of new ideas from his experiences as a magician. While his final output as a filmmaker may never be truly known, he's believed to have created over 550 films in his lifetime. Approximately 200 of them survive to this day.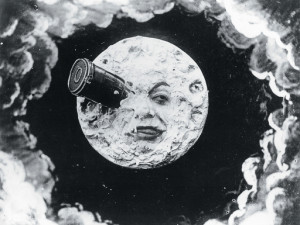 The most famous of Méliès's films is his Voyage dans la lune (A Trip to the Moon). The launch scene concludes with the rocketship impaling the eye of the moon in one of the most iconic scenes in movie history. Voyage dans la lune was a global success and was also an early victim of pirating. Thomas Edison and Carl Laemmle, two early American pioneers in the film industry, obtained illegal copies and made small fortunes off of Méliès's work without his knowledge or consent.
A series of events including the beginning of World War I left Méliès bankrupt. He faded from public view and began working in a small toy kiosk. Eventually however, his works were recognized for their importance and he was even awarded the Legion of Honor, France's highest civilian (or military) award.
Georges Méliès, the father of modern special effects, died in 1938.
In 2011, the movie Hugo, based on the book The Invention of Hugo Cabret, was released. The film centers on the adventures of a young boy who lives in a Parisian train station. While the character of Hugo is fictitious, a large portion of the film is devoted to explaining who Georges Méliès was. Although certainly some artistic liberties were taken, Hugo depicts most of the big pieces of Méliès's life accurately. I highly recommend the film to anyone who hasn't seen it.