Mystery Box featured in Entertainment Weekly
Posted by Jonathan Bayme on 19 March 2014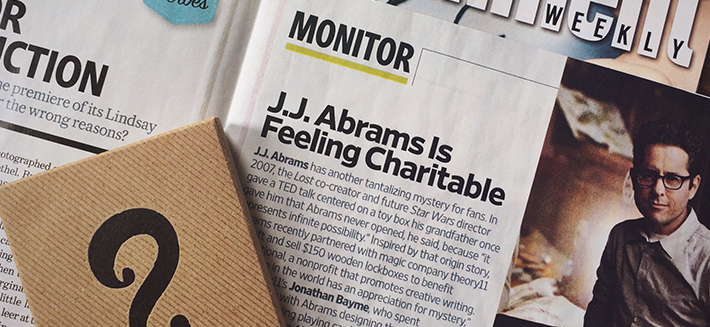 This week, theory11 and The Mystery Box are featured in Entertainment Weekly magazine! Hot off the press and on newsstands now!
The article highlights JJ Abrams' collaboration with theory11 on the project, as well as the charity that every purchase of The Mystery Box helps support: 826 National.
We're proud and honored to be highlighted in such a mainstream outlet. Be sure to pick up a copy, available in new-stands and bookstores nationwide! If you haven't purchased The Mystery Box yet, you can find it here. Many more mysteries await!