New Apparel Now Available
Posted by Jonathan Bayme on 24 December 2010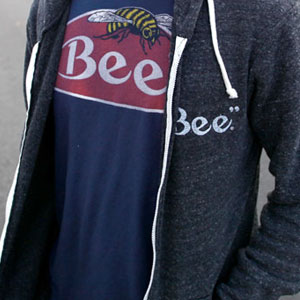 It's winter time. It's cold outside. And you need to keep warm while practicing in style. You're in luck - new apparel is now available! Designer, premium apparel for the modern conjurer.
Tonight we released THREE new apparel items. First up is the Head of the King shirt, with illustration of the Bicycle King across the front of a black vintage shirt.
Second is the Bee Logo Emblem shirt, featuring the Bee circular emblem across the front. And last but not least, a warm, super-soft Bee Joker Hoodie.
Remember that EVERY shipped item you purchase will provide you with ONE scratch card into our Holiday Contest 2010. The only way to find out what you win is to open the package and see for yourself! Merry Christmas!