SMOKE by Alan Rorrison
Posted by Jonathan Bayme on 11 September 2010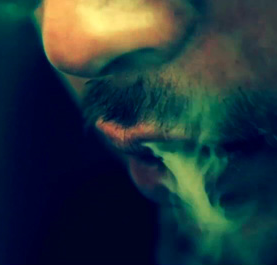 Along with our new site launch, we welcome several monumental releases. The first of which is SMOKE by Alan Rorrison. This is an effect that Alan has been working on for several years now - a utility prop with endless applications.
Within the SMOKE DVD, you will learn several example applications as well as a full routine by Dan White. A match is ignited and pressed to a small black dot - a portal - is drawn on the palm of your hand.
With your other hand, you slowly trace the path of ignition up your arm, across your chest, and finally to your mouth. You open your mouth - and a cloud of smoke emerges.
See details and full information on SMOKE now.