New Release - The Odd Card
Posted by Jonathan Bayme on 14 January 2011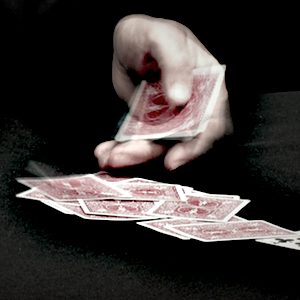 Tonight we welcome a new release by one of magic's living legends. A TED speaker. A FISM World Champion card magician. The incomparable Lennart Green.
The release tonight is one effect out of many on Lennart Green's Master Files DVD Collection - an anthology of four DVD's produced by Luis de Matos shot on location at Studio 33 in Portugal.
Entitled The Odd Card, this effect is an exercise in sleight of hand with a fun, unique twist. You display 20 cards – 19 red spot cards, and 1 black spot card.
The audience is to pick a red spot card to win; the odds are in their favor. However, no matter which card they choose, they will ALWAYS lose. You will ALWAYS win.