New theory11 Artist: Michael Herp
Posted by Jonathan Bayme on 25 July 2011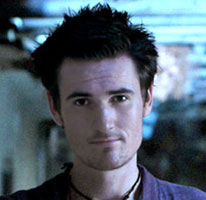 It all started with eleven. Eleven artists, and one idea. One concept. Over the past four years, our team has expanded from those original few to 43 artists and thousands of members worldwide. Today, we add another.
We are proud to announce Michael Herp as the newest theory11 artist. Please join us in welcoming Michael to the theory11 family and share in our excitement for his upcoming debut project, solo.
See the revelation video now in the theory11 media section, and learn more about Michael and what to expect in solo on his official theory11 artist page. Stay tuned in the coming weeks for the inside scoop. You're in for a ride!