Now Available - Aristocrat Playing Cards
Posted by Jonathan Bayme on 23 September 2011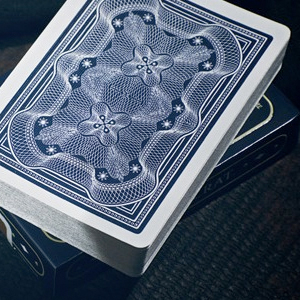 Aristocrat playing cards are now available! A reinvention of a classic, timeless design. The Aristocrats will not be a collector's item - they already ARE a collector's item.
The design and handling screams elegance and class. With rich reds and stark navy blue, the backs show a hint of richness, intricacy, and universal appeal.
A premium, refined collector's item, and an incredible deck that has been the choice of more professionals than any other.
The Aristocrats have fought and earned their place in the hands of the industry's finest creators over the past century.
The Aristocrat Bank Notes are back, and they're back in style.