Now Available: Detach by Rick Lax
Posted by Jonathan Bayme on 22 February 2012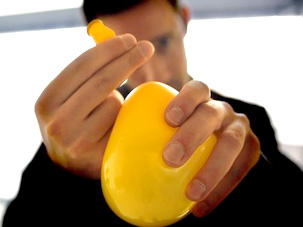 Now Available: Detach by Rick Lax!
Rick Lax, creator of Vertigo, brings a powerful, simple, impromptu effect where a balloon is audibly SPLIT into two pieces, then slowly, visually fused back together.  It's as straightforward and natural as magic gets.
Detach can be handed out for COMPLETE examination. You start clean and end clean. It's a miracle ready to be performed at a moment's notice!
Now available for immediate download! See full details and watch the preview video HERE.