Now Available: JUMP by Mathieu Bich
Posted by Jonathan Bayme on 10 August 2012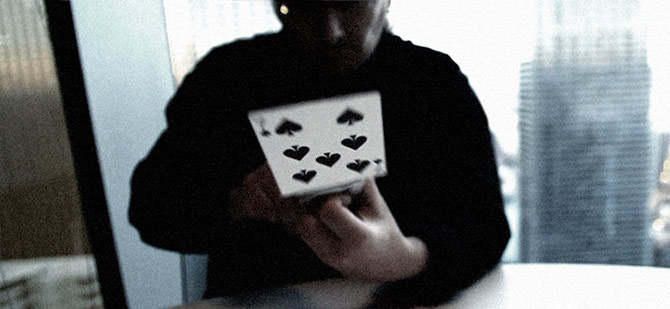 A selected card visibly SHOOTS out of the deck!
JUMP is a quick effect that's sure to make an impact. The magician riffles down the side of the deck and asks the spectator to say "stop". Their mental selection is lost in the deck. The magician lightly squeezes the pack. Suddenly, with the flick of his finger, one card shoots out from the front - the spectator's selection!
Learn Jump and perform it instantly! Available for instant digital download. See details.