Released: MiRAGE by Alex Geiser
Posted by Jonathan Bayme on 02 September 2011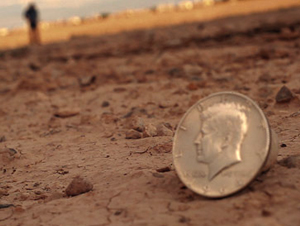 Now Available: MiRAGE by Alex Geiser. With a slow wave of the hand, one coin visually vanishes from your fingertips. Your hands never touch. No gimmicks, magnets, or wires are used. MiRAGE is a completely impromptu coin vanish that happens instantly and visually.
In 60 minutes of detailed instruction, Alex Geiser explains the mechanics of his signature move. Also included is the Lynel Vanish - a coin vanish from the tip of your finger. MiRAGE, one of the most visually stunning coin vanishes, will captivate your audience and make a lasting impression.
Now Available on DVD and/or Instant Download. Learn now!