Now Available: Rebel Playing Cards
Posted by Jonathan Bayme on 31 August 2012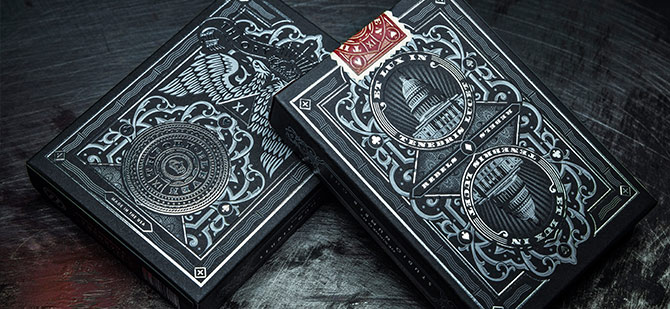 Designed by StudioNumberONE, an iconic design studio founded by Shepard Fairey in the heart of Los Angeles. An epic tribute to modern street art.
REBELS are premium, high-end playing cards unlike anything you've seen before. They break every rule. They defy all expectations. And in every respect, they raise the bar.
Rebel Playing Cards feature a completely custom-designed box, back design, Ace of Spades, and Joker. The back design proudly features the United States Capitol Building, a timeless symbol of our nation's united spirit of independence. Watch the trailer HERE.