Now Available: Vertigo by Rick Lax
Posted by Jonathan Bayme on 14 October 2011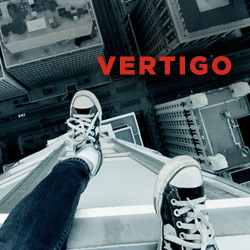 On the edge of reason. On the edge of reality. There is Vertigo. Now available on DVD.
Vertigo is a demonstration of skill that warps the very logic of the human mind. An empty card box remains suspended in space. No strings, wires, threads, or magnets.
Perform Vertigo standing up or sitting down. Use your favorite pack of cards. It's self-contained - and instantly resets. And the best part is, when you're done, you can hand the cards out or go right into your favorite card trick or cardistry demonstration.
See full details and watch the preview video now!