"Now You See Me" Movie Contest (Update: Winner Has Been Selected!)
Posted by Jonathan Bayme on 30 May 2013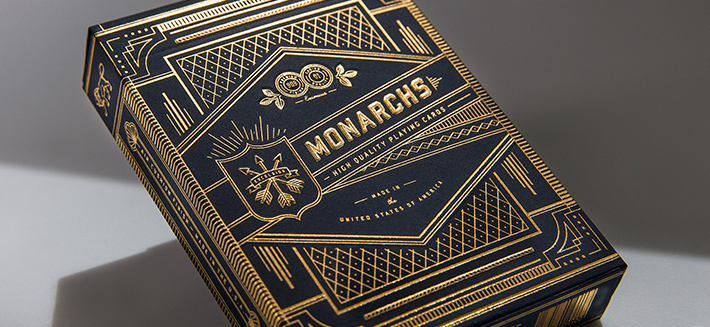 The new magic heist film NOW YOU SEE ME hits theaters this weekend. Here's a chance to win a BRICK of Monarchs just for seeing the movie...
The movie has an all star cast of Jesse Eisenberg, Isla Fisher, Morgan Freeman, Michael Caine, Mark Ruffalo, Dave Franco... and our very own Monarch Playing Cards. Monarchs are featured throughout the film, so we thought it'd be fun to give YOU a chance to win some decks just by seeing the film.
This week only, post a picture on Instagram with your "Now You See Me" movie ticket AND deck of Monarchs (or your favorite playing cards). Your ticket and your deck in one picture. Tag your picture with #theory11 and #nowyouseeme so we can find your entry! EXAMPLE
Deadline is Sunday, June 9th at 11:00pm EST. What's up for grabs? A 12-pack of Monarch Playing Cards, shipped on the house, anywhere in the world - and 500 Elite Member Points! Winner will be selected at random by theory11. Tag your photo with #theory11 and #nowyouseeme to enter!
UPDATE - Congrats to @HoJunLeeStation, the winner of a brick of Monarchs in our Now You See Me contest on Instagram!