Now You See Me Special Features
Posted by Jonathan Bayme on 04 September 2013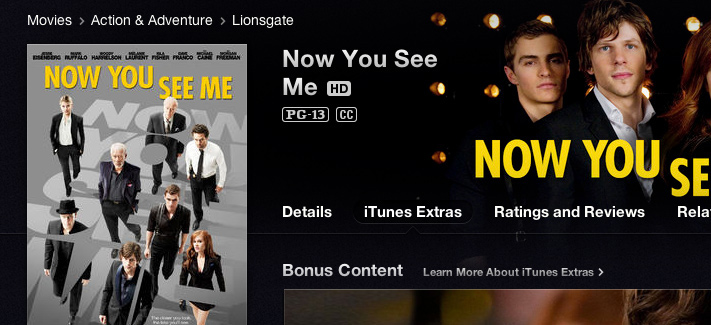 It's been called "the sleeper hit movie of the summer," capturing interest and enormous box office success. Part magic, part heist, Now You See Me has grossed over $300 million worldwide since release.
This week, the film was released on DVD, BluRay, and iTunes - and theory11 was honored to help make the magic happen.
theory11 worked in collaboration with Lionsgate and K/O to produce some incredible bonus content for the iTunes release, with instruction on the fundamentals of magic and cardistry from the industry's best creators.
Featuring cardistry by Andrei Jikh and coin magic instruction by Chris Kenner, the special features offer insight on the basics of card handling and coin magic technique. Check out the film on iTunes now to watch the exclusive content. Watch closely to catch a glimpse of Monarch Playing Cards in action!