Our 2013 Holiday Contest Has Launched!
Posted by Jonathan Bayme on 11 December 2013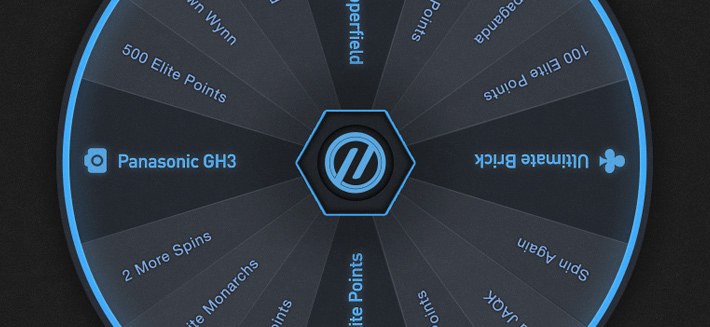 We've launched our Holiday Contest with some seriously epic prizes! Spin the wheel. Win Big.
You'll find a wheel full of prizes on our Holiday Spin Page. Spin the wheel and win instantly! We're giving away crazy awesome prizes like elite points, rare decks, a Panasonic GH3, and even a trip to Vegas to meet up with David Copperfield and tour his exclusive magic museum!
Earn a spin with every purchase you make from now until December 31st. We're also giving away a FREE spin every day, so what are you waiting for? Head over to the contest page and get your free spin now!