Posted by Jonathan Bayme on 31 August 2014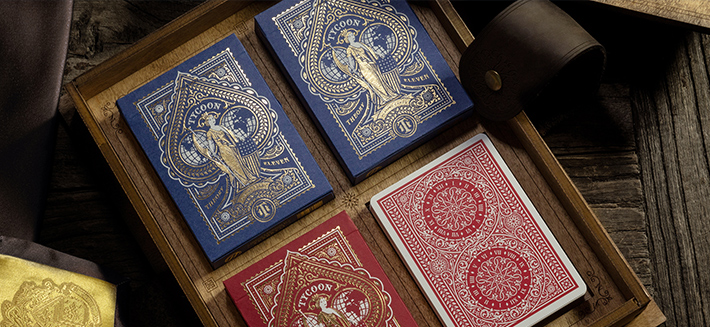 Available in Crimson Red and Ming Blue: Tycoon Playing Cards.
In August 2013, we began a quest to create playing cards fit for display at the legendary Waldorf Astoria, the gathering place for royalty and the ultra-wealthy. For the past 14 years, Steve Cohen has performed Chamber Magic there, in a private Waldorf Towers suite, for sold-out audiences including Warren Buffett, David Rockefeller, and the Queen of Morocco.
Every aspect of TYCOONS was crafted to Steve Cohen's exact standards for quality and elegance. In stock and available now. See details.
Continue Reading