Red Monarch Playing Cards
Posted by Jonathan Bayme on 31 October 2013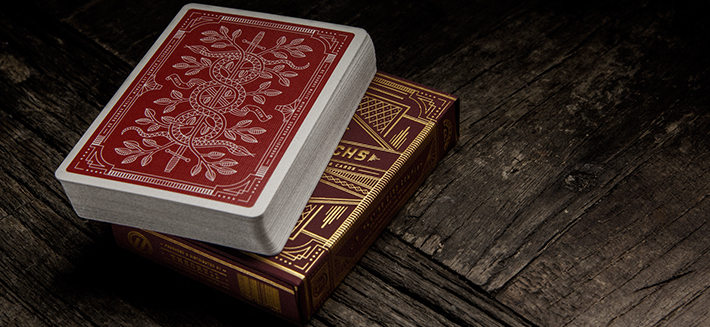 In 2011, we released the original Monarchs. They quickly became our best-selling deck, and has since then, defined a new standard for luxury playing cards. This year, they're back; and this time, dressed in red. Introducing Red Monarch Playing Cards.
We spent time refining the world's finest deck. It turned out better than we could ever imagine. Now they're in stock and available for immediate shipping. Head over to our Playing Card section and check them out!
Don't forget to pick up a Red Monarch Uncut Sheet while you're at it! We only have 100 in stock and once they're gone, they're gone for good!