Released: Balean Twist by Bizau Cristian
Posted by Jonathan Bayme on 02 September 2011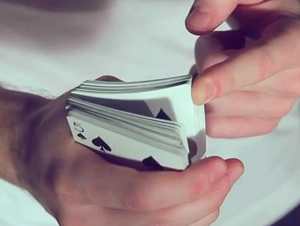 Now available: The Balean Twist by Bizau Cristian.
A spectator freely selects a card and returns it into the center of the deck. There's no force. I promise. With a spring of the cards, their selection magically turns FACE UP, reversed in the deck. Perform it anytime, with any deck, anywhere.  A modern sleight; a mechanical miracle.
This versatile move can be presented in a variety of ways and has endless applications. Created by Bizau Cristian and presented by Andrei Jikh. 20 minutes of expert instruction.
Watch the preview, read full details, and starting learn now!