Roundtable - Blake & Calen
Posted by Jonathan Bayme on 20 February 2011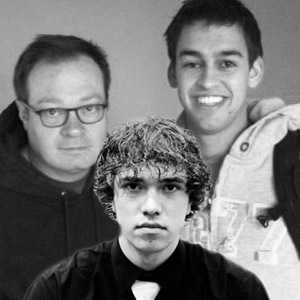 Tonight we hosted our 38th roundtable discussion podcast. In each podcast, we bring in creators and performers of all types to answer questions from you. Yes, you! Tonight we hosted an event with Calen Morelli and Blake Vogt.
Over 150 questions were submitted this evening, and we picked out the best of the best to be answered live during the podcast. The podcast was recorded live, with no edits, so their answers are honest and straightforward.
We were also fortunate to be joined by a special surprise mystery guest! I won't mention names, but I think the picture included in this news post gives it away. ;)

Listen in to the podcast now and check out our library of previous podcasts here in our roundtable discussion archive.