Roundtable Discussion - Steve Cohen
Posted by Jonathan Bayme on 29 November 2011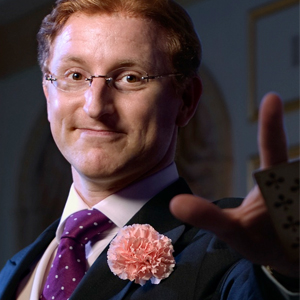 On Monday November 28th, we had the unique opportunity to interview Millionaire's Magician: Steve Cohen.
Steve Cohen has been performing at the Waldorf Astoria in New York City for the last decade. His Chamber Magic act has attracted A list audiences from Warren Buffet to the Crown Prince of Saudi Arabia.
Last Saturday we gave YOU the opportunity to ask him anything and everything! Jonathan Bayme and Steve Cohen sit down and dive into your questions in this 40 minute Q&A. Cohen discusses his journey to success as a magician, his ability to maintain passion for the art, and advice for anyone seeking to start a career in magic.
You can listen to the Roundtable Discussion HERE.