The Secret Project for Simon Silver
Posted by Jonathan Bayme on 03 October 2012
A few weeks ago, we started a secret project with a Hollywood movie company. The challenge was to come up with a creative way to promote the new film Red Lights, starring Robert De Niro and Cillian Murphy (Scarecrow from The Dark Knight).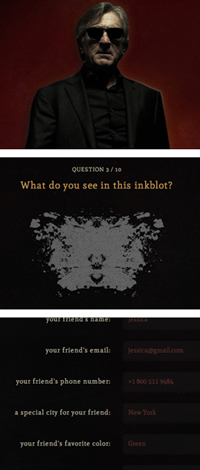 The film is about a team of physicists that are on a mission to debunk psychics, including Simon Silver: the world's most famous psychic, played by Robert De Niro. Simon Silver is sort of like John Edward meets Uri Geller.
He claims to speak to the dead, bend metal, cure cancer, and even levitate. But he's causing real harm, and the scientists are bent on exposing his scheme.
That's where we came in. In partnership with the studio, theory11 created an innovative, crazy awesome website where YOU get to experience the power of Simon Silver, and share the feeling with your friends.
On the website, you secretly provide certain details about your friend. Their favorite movie, band, and hometown.
Don't tell your friend that you told us anything. The website sends your friend a special email with an invitation to go head to head with Simon Silver - a "real" psychic that can read their mind. Play along.
They will FREAK OUT when they see that ALL of Simon Silver's predictions about them are correct. To cap things off, they get a text message on their own phone with a name THEY were merely thinking about.
At the end, we expose the ruse, and they'll know that you were in on it. And then, they'll be able to share that experience with THEIR friends. The cycle repeats!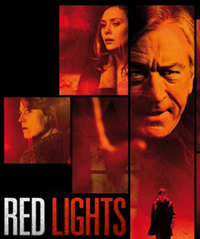 While fun to share, all of this has a real purpose: to make your friends think twice the next time they believe a psychic's claims, and to prove that there's more than meets the eye. Seeing isn't always believing.
Special thanks to David Kwong, Millennium Entertainment, and our friends at Les Avignons in Vienna for their collaboration in making this possible.
Share the experience with YOUR friends now at the link below. Check out the film on Amazon, have some fun, and freak out your friends right now: