Smoke & Mirrors v5
Posted by Jonathan Bayme on 03 December 2010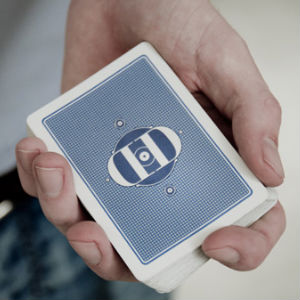 The fifth edition of luxury brand playing cards by Dan and Dave Buck - available NOW.
After months of anticipation, they are finally here. This new edition showcases the same acclaimed aesthetic of the Smoke & Mirrors v4, although instead of green - they are an elegant, metallic denim blue. As the fifth generation deck, we employed all previous experience to engineer our highest quality playing cards to date.
Premium, luxury playing cards printed proudly at the United States Playing Card Company. Four previous versions have sold out within days of release. Dan and Dave have evolved that original design to streamline its elements to purest form. This fifth edition remains steadfast in that tradition.
Don't miss this opportunity. See details now.