Tally-Ho and Bee Titanium Edition
Posted by Jonathan Bayme on 19 July 2011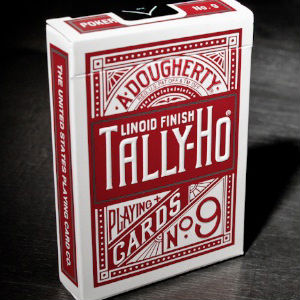 On Friday, we released SIX brand new decks in the Titanium department - we're chromin' everything. Bicycle's, Bee's, and Tally-Ho's!
The original Bicycle Titanium Edition decks sold out, and due to high demand, we wanted to bring 'em back. But they were lookin' lonely, so this time, they brought friends: Titanium Tally-Ho's and Titanium Bee's - in blue and red.
All six decks featured embossed tuck cases printed on imported paper. Check out all six new decks on our playing cards page, and be sure to check out the latest episode of The Insider to learn more about them.