The Daniel Garcia Projects
Posted by Jonathan Bayme on 16 November 2010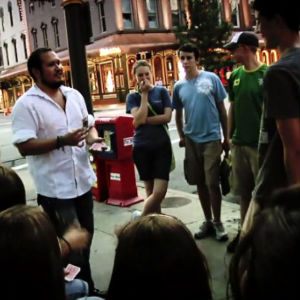 The highly anticipated NEW volumes of the original trilogy are here. Finally available after nearly a year of production on the part of Daniel Garcia and Dan and Dave.
All SIX volumes are available for the very first time to download. This means your can start watching the videos RIGHT NOW. No waiting. No shipping!
If you want the classics, download Volumes 1-3. If you're already familiar with DG's original set, you can download Volumes 4-6. This is high-octane, new magic.
Want a taste of the Garcia style? Check out Symphony - a collection of FIVE effects hand picked from the DGP 4-6 released by theory11 earlier this year.
For full details, check out the product details page.