The Insider - Burt Wonderstone
Posted by Jonathan Bayme on 05 March 2011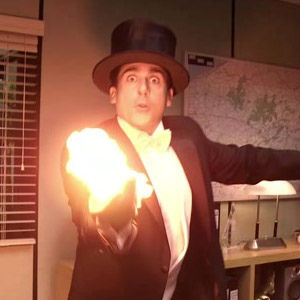 Hot off the press! Well, more like hot out of the camera. Because it's a video... this week's episode of The Insider! In this 10th episode, we jump right in and discuss the upcoming Steve Carell magi-comedy Burt Wonderstone, watch a field report from Andrei Jikh at the World Magic Seminar in Las Vegas, and much, much more. Watch it now!
On a serious note, this week's episode also features two of magic's most inspirational practitioners, including Mahdi Gilbert. I was fortunate enough to witness Mahdi's skills at Magic-Con 2010 in San Diego, and it was a privilege I will not soon forget.
Watch this week's episode hosted by Zach Mueller, and be sure to comment to answer the question of the day! See previous episodes in our Insider archive.