The Insider - Chromin' Everything!
Posted by Jonathan Bayme on 16 July 2011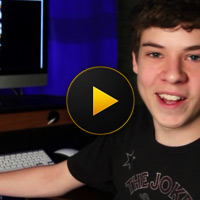 What a week in magic! From the Essential Magic Conference in Portugal to an all new Bicycle Playing Cards website, there is a ton of hot news to discuss. All in this week's episode of The Insider!
In this 28th episode, we talk about our all new Bicycle, Bee, and Tally-Ho Titanium Edition playing cards. And we show you what's going on with Penn and Teller's "Fool Us!" on television in the UK.
Watch the new episode right now to hear the latest and greatest! As always, you can watch all previous episodes in The Insider Vault. Check back next Friday at 11:00pm EST for another fresh episode.