The Insider - Final Episode
Posted by Jonathan Bayme on 01 April 2011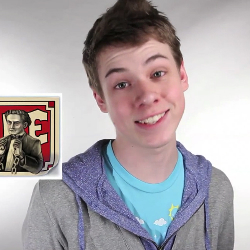 Tonight, among several other releases, we premiered the last, and final episode of The Insider. Consider it a Season Finale, if you will - The Insider was seen its 13th episode, and is sadly coming to a close for various reasons.
The 13th episode features an inside look at the latest theory11 products, discusses Harry Houdini's 139th birthday, Andy Nyman's new TV show, and Zach's brand new haircut. What more could you possibly want?
For all the details and inside scoop on everything above, check out tonight's final installment, along with all previous episodes here in our Inside Episode Vault. Enjoy this very special episode!