The Insider - Keyed Out
Posted by Jonathan Bayme on 10 June 2011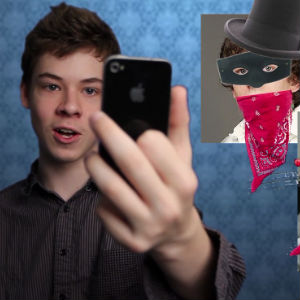 Tonight marks the 23rd weekly episode of The Insider - now with green screen!
The 23rd episode features a look into Dan White's new Discovery Channel special, "The Supernaturalist", a 3-D cardistry video, Roger Ebert's review of Make Believe, we read your comments, and ask our audience to submit questions for next week's interview with Justin "Kredible" Willman!
To check out tonight's episode, click on the bandana wearing Jessie Eisenberg to your right. For all past episodes, check out The Insider Vault.