The Insider - Magic-Con Interview
Posted by Jonathan Bayme on 12 March 2011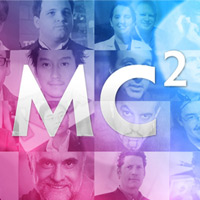 Last night, we posted the eleventh episode of The Insider! Every Friday, a new episode is posted with all the latest news, buzz, and inside scoop on whatever happened that week in the magisphere.
This week's episode features an exclusive interview with Dave Buck (50% of Dan and Dave) discussing Magic-Con 2011 in San Diego. We are just one week away from the conference, so if you still want to attend, there's still time!
If you're unable to attend, we'll be posting Insider updates from the ground floor of the conference to make sure you get in on the action. Watch the episode now and see all previous episodes in our Insider Archive.