The Insider - Monkey Island
Posted by Jonathan Bayme on 15 April 2011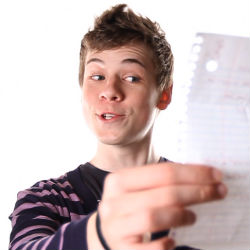 It's that time again! Turn off your Rebecca Black, and tune in for tonight's 15th installment of The Insider.
Tonight's installment features an inside look at Musha Cay, the private island of David Copperfield. We announce and congratulate the two newest members of the David Copperfield creative team, highlight the latest Magic Themed episode of The Simpsons, read your comments to last week's episode and much more!
Want to be featured in next week's episode? Leave a comment on tonight's episode, make it witty, and you may be on Episode 16! Of course, you can watch all past and present episodes of The Insider on the official Insider Page!