The Insider - Seeing Double
Posted by Jonathan Bayme on 03 June 2011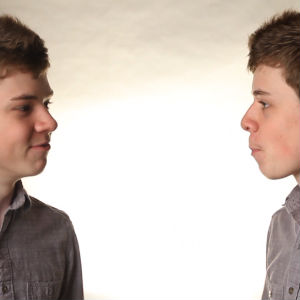 Tonight marks the 22nd consecutive episode of The Insider - now with older, handsomer and taller host!
The 22nd installment features a newly 16 year old host, Zach Mueller, we talk about Penn & Teller's free Vegas show with the winners of "Fool Us" and their key to the city, we discuss Burt Wonderstone, Katy Perry and Walt Disney, and Zach talks to his alter ego. You won't want to miss it.
To check out tonight's show, click either of the gorgeous Zach Muellers to your right, and for all past episodes, take a look at The Insider Vault.